Visitors to Iceland are spoilt for choice when it comes to the perfect holiday cottage, but what are some of the main differences between vacation rentals options in Iceland, and in which regions can they be found? Are there rental cottages close to Iceland's major visitor attractions, and what types of amenities come included? Read on to find out just what type of vacation rentals are available during your stay in the land of ice and fire.

Defining exactly what type of property rental you're after in Iceland can be a difficult affair, especially for those looking for accommodation other than the atypical hotel room or hostel.

Thankfully, Bungalo offers a wide variety of rentals, all of varying shape, size and design— though again, it can be something of a challenge to determine just what is meant by the specific terms guesthouse, cottage or cabin. Do these properties, generally speaking, offer the same aesthetic, comforts and amenities, or can differences be found between each of them?

For the organised and visionary traveller, these variabilities are of the utmost importance and can often be the difference between a routine getaway or a truly magical, once-in-a-lifetime holiday experience.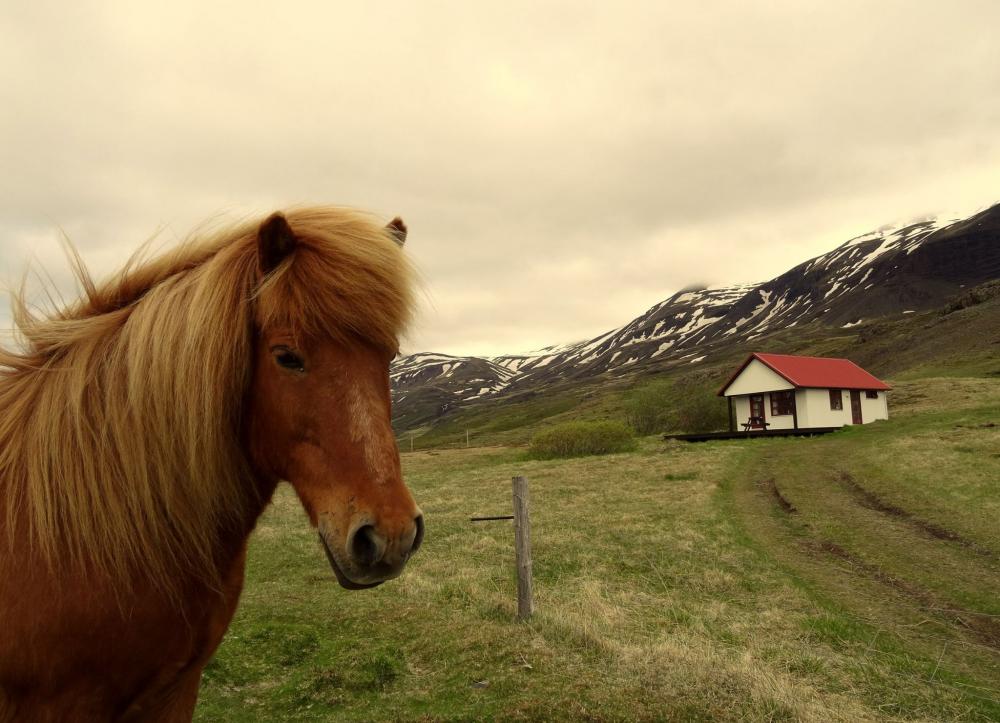 Regardless, the variety of options are there… if one knows where to look, that is. So let us examine together the wide diversity of short term rental homes located across the island.
Cabins in Iceland
Cabins put one in mind of small wooden shacks situated somewhere out in the big wide wilderness. Whilst it is certainly true that Icelandic cabins are—more often than not—found surrounded by a plethora of dazzling natural scenery, it would be a mistake to consider these abodes in anyway lacking in comfort. Cabins can be just as luxurious, if not more so, than some of Reykjavik's most acclaimed hotels.

One of the most popular sightseeing routes in Iceland is the Golden Circle, comprised of the three popular attractions Þingvellir National Park, Haukadalur geothermal valley and, of course, the stunning waterfall, Gullfoss. For those looking to stay close to this titan of Iceland's tourist scene, why not check out the following Golden Circle cabin w/hot tub, complete with its stunning modern architecture and scenic terrace?

East Iceland, found at the opposite end of the country to the Golden Circle, is one of the lesser-visited regions of the country, but boasts a wealth of sights and experiences, including herds of wild reindeer and dramatic spiked mountains. This newly built East Iceland Log Cabin comes with two bedrooms and a small, yet compact kitchen, making it the perfect option for those rarer adventurers looking to bask in all that makes the east of the country so special.

Finally, this Merkurhraun Warm Family Cabin can be located 10 minutes away from the quintessential town of Selfoss, located on the popular South Coast, again one of the island's most beautiful sightseeing regions. The cabin is comprised of four bedrooms (capable of sleeping up to 13 people), possesses a well maintained kitchen, free Wifi and even a children's play area. Naturally, this type of cabin is the perfect choice for travelling families, especially those with young kids in tow.

Apartments in Iceland
Apartments are something of a step-up from your classic hotel room, offering the luxuries of urban living with that cozy ambiance that comes with privately maintained accommodation. Apartments are particularly suited to smaller travelling parties who can do without the space, but who have no intention of giving up any of the modern comforts a holiday in Iceland deserves.

Silva Apartment, found on the second floor of the scenic Syðra-Laugaland Efra property, is comprised of three bedrooms, a fully equipped kitchen and a large, modern living space. Single, twins or double beds can be arranged before arrival, and the onsite veranda boasts not only incredible views of North Iceland's scenery, but a hot tub, shared with the three cottages nearby.

Another great choice found in the area is this Comfortable Apartment in Akureyri—this fantastic apartment offers WiFi and Netflix access, as well as all the amenities that one could need. And, of course, it just so happens to be located in Iceland's second-most cultured settlement, a city as renowned for its epic whale watching tours as it is for its vibrant culture and community-driven nightlife.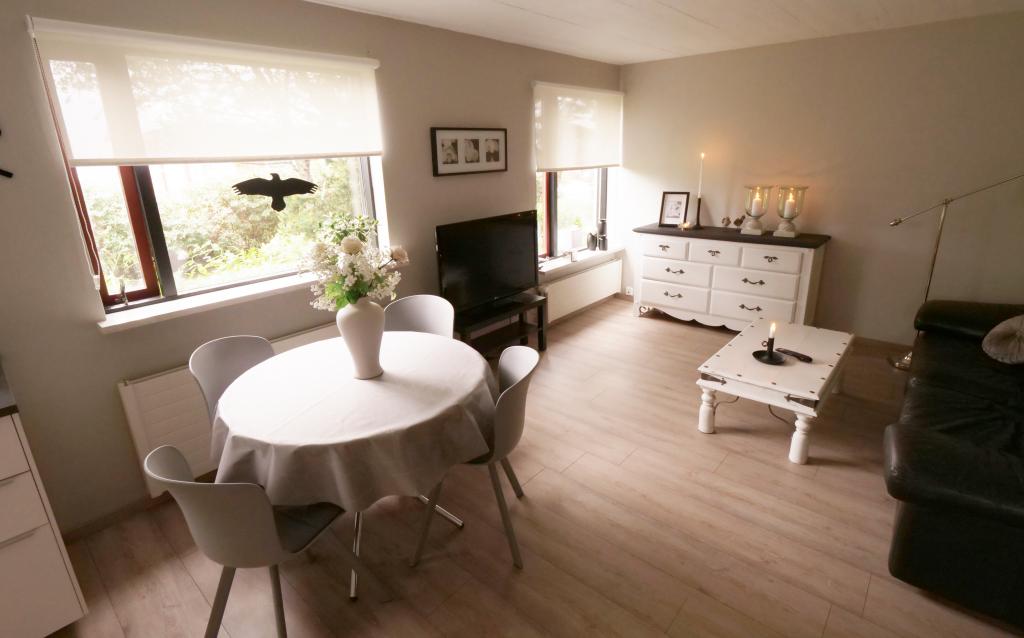 At the opposite end of the country, one can find this modern and recently renovated Cozy Studio Apartment, located in the Westman Islands (aka; Vestmannaeyjar archipelago). With stunning birdlife, epic scenery and one of the world's most prestigious 18-hole golf courses, the Westman Islands offer the very best of Iceland's national character, all without touching the mainland. This type of apartment is best suited to professional travellers aiming to see a part of Iceland rarely experienced by the common visitor.
Holiday Cottages & Guesthouses in Iceland
Classified precariously between a townhouse and a cabin, cottages and guesthouses are the most popular accommodation of choice for visitors to Iceland, offering all of the amenities one could need with added space and a view toward the country's unforgettable landscapes. Without doubt, these are the most popular alternative for guests looking for that truly homely feel.

Viking Lodge Luxury – Golden Circle is one of the more quality holiday cottages available in Iceland. Situated conveniently under an hour's drive from Reykjavik, this cottage is a fantastic option for those looking to keep local to the capital region, but who also long to spend their free evenings out of the city limits. As can be seen from the website photos, this is one property that appears to be quality retreat in Iceland by all those who stay there.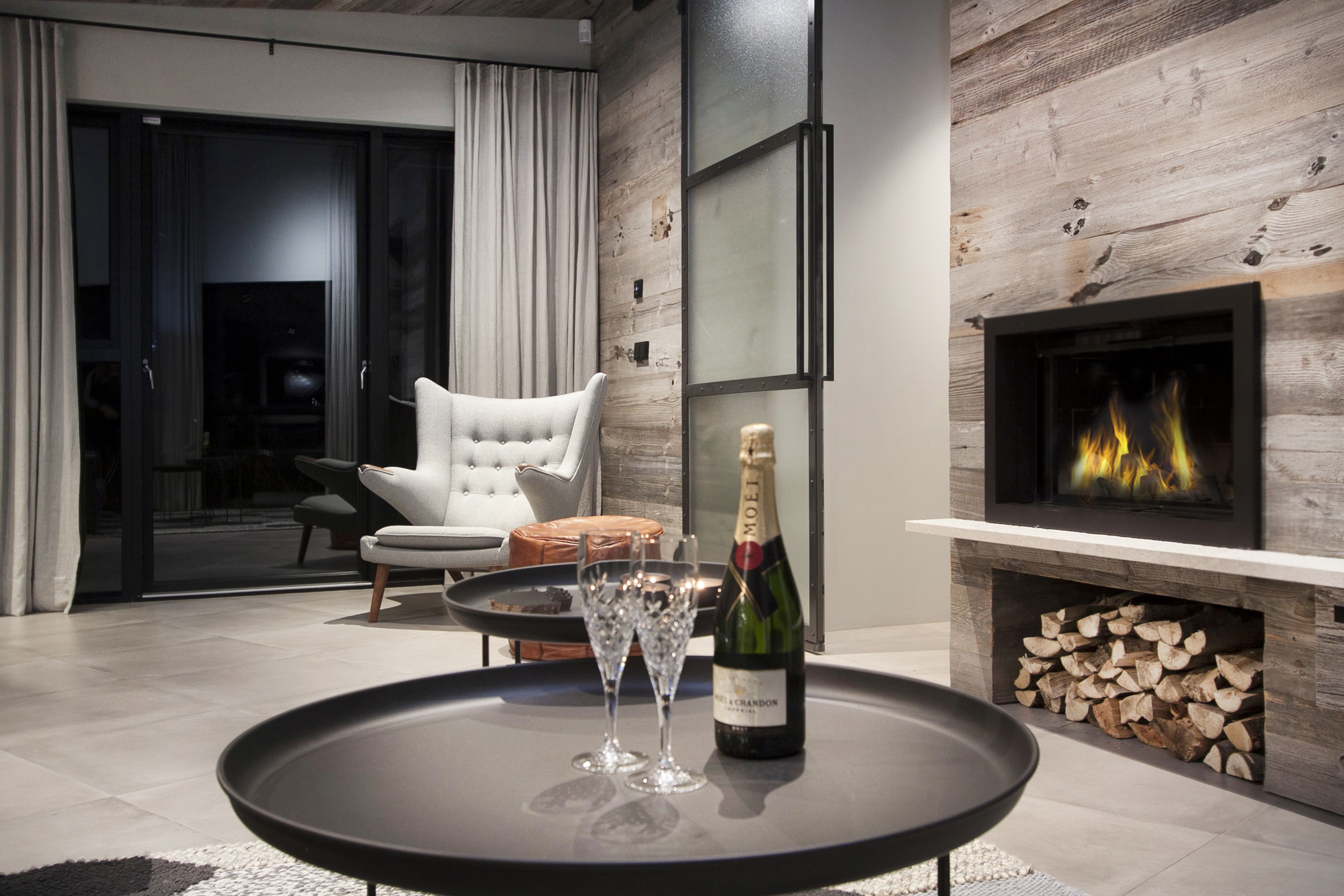 Another popular choice is Flankastaðir Cottage, found in the area commonly known as West Iceland. This region is famous for the waterfalls Hraunfossar and Barnafoss, Europe's most powerful hot spring, Deildartunguhver and the fascinating lava caves, Surtshellir and Víðgelmir. Settled in with a scenic garden, relaxing hot pot and excellent amenities, this secluded little cottage has everything the aspiring visitor could ask for.
Townhouses in Iceland
With space to breathe, townhouses perfectly balance the privacy of one's own home with easy access to Iceland's towns and villages, capturing the very best of both worlds. Whereas townhouses in other travel destinations put one in mind of luxury urban living, Iceland's settlements are small and perfectly balanced with the surrounding nature, making them a unique, but worthwhile choice in the plethora of accommodation options.

This stunning little Townhouse in Bolungarvík has fantastic views of the sea and mountains, and is surprisingly spacious given its exterior appearance. Bolungarvík is a town most widely known for its endearing hiking trails and quaint local community.

Perfect for four travellers, this Home in Ólafsvík was first constructed in 1944, but has been recently renovated, with the owners' keeping in mind the spirit and character of its original design. Ólafsvík can be found on the western tip of the Snæfellsnes Peninsula—otherwise known as "Iceland in Miniature" due to its wide range of natural attractions—between the towns of Grundarfjörður and Hellissandur.
Bungalows in Iceland
These one-story residencies' are the perfect fit for smaller travelling parties looking to add an element of authenticity to their stay in Iceland. Given the lack of stairs, bungalows are particularly convenient for those with impaired mobility, and make for a spacious and comfortable accommodation choice for the entire holiday period.

One excellent example of this type of property is this Cozy bungalow in South Iceland, found not far away from Vík in a Tranquil highland area. Perfectly suited to couples or small travelling groups, this bungalow is rightfully considered a 'jewel of the South Coast', with its high-quality amenities, wide variety of DVDs and luscious garden terrace.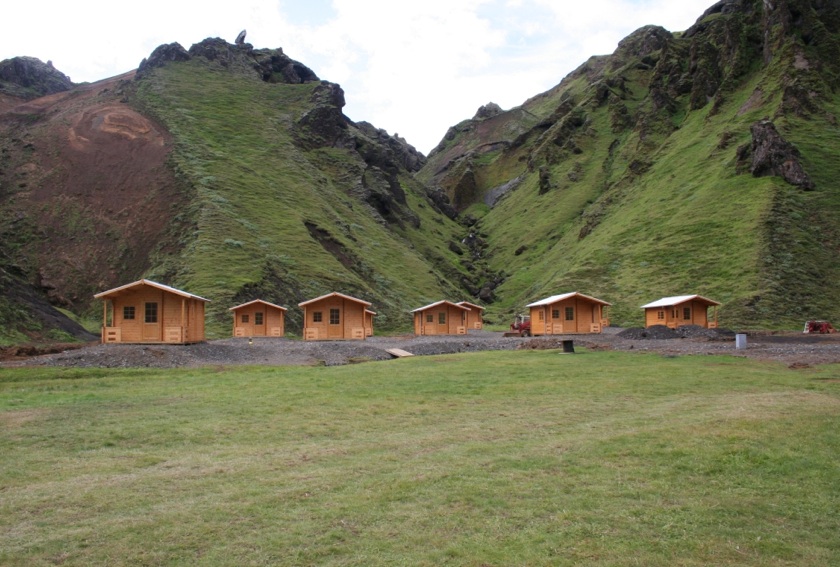 Brimnes Bungalow, designed in the Finnish style, have only one bedroom (able to sleep four people), but do come with a hot tub, wifi access and a television. This, of course, says nothing of the fantastic surrounding scenery that can be found between the towns of Dalvík and Siglufjörður.

If you are planning to travel to Iceland anytime soon, then why not start your search for the perfect place for your stay. On Bungalo you can find a variety of properties that might match your needs and preferences. You can also comment here below if you are interested in getting more information.