Iceland is a nation defined by its dramatic and ethereal wonders; black sand beaches, glaciers, tumbling waterfalls and vast volcanic fields. Thankfully, accommodation options exist across the country, allowing visitors the chance to stay right beside the magic.

There indeed is no place in the world just like Iceland.

Boasting an omnipresent Midnight Sun in summer and the dazzling Northern Lights during the winter, Iceland makes for the perfect travel destination the year round for visitors looking for something a little different, and somewhere off the beaten path.

Without further ado, let us look together at the top 10 unique places to stay in the land of ice and fire.
1. Lake Myvatn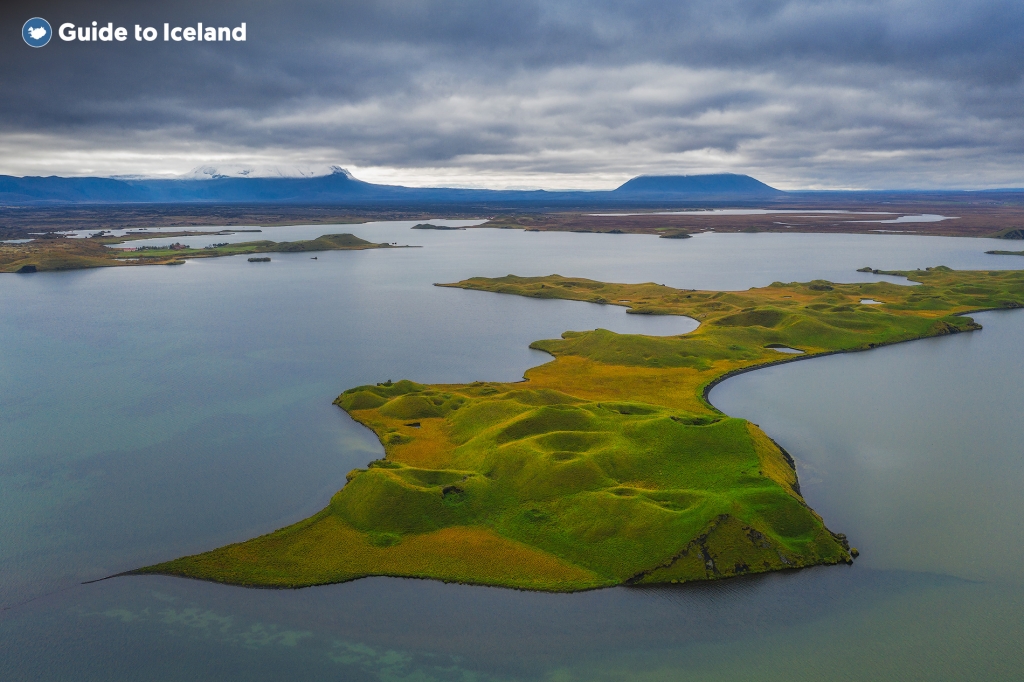 Best known for its glittering waters, stark surrounding magma fields and popular points of interest—the geothermal area Námaskarð being just one—Lake Mývatn is one of Iceland's most memorable spots.

Located in North Iceland and a part of the Diamond Circle sightseeing route, this water-bodied region is a must for photographers and nature enthusiasts alike.

Another of the area's most visited sites is Dimmuborgir, otherwise known as the "Black Fortress" or "Dark Castle".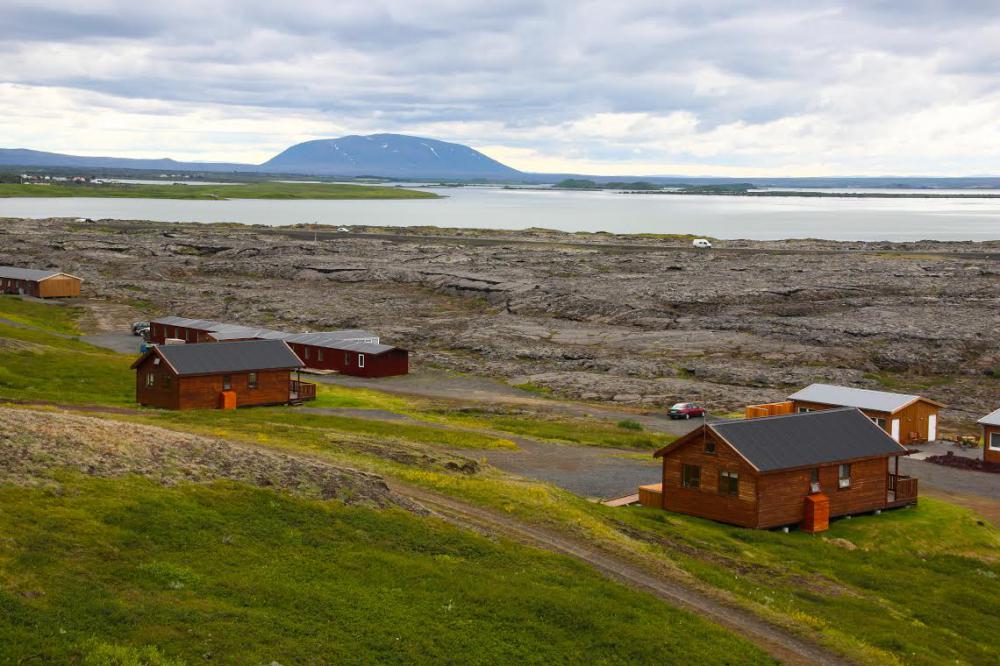 This site is best described by its towering rock formations, gnarled and twisted through the forces of volcanism to create a panorama worthy of its name, "The Capital of Icelandic' Elves".

For those who wish to stay in this otherworldly region, why not check out the rustic and comfortable Laugar Cottage? This 25 square meeting property comes with a single bedroom, living room and bathroom. Lake Mývatn can be found close by following Route 1 eastward.
Another choice might be the Dvergahlíð Cottages, able to sleep four people and provide breathless, enchanting views of the lake itself.
2. The Westfjords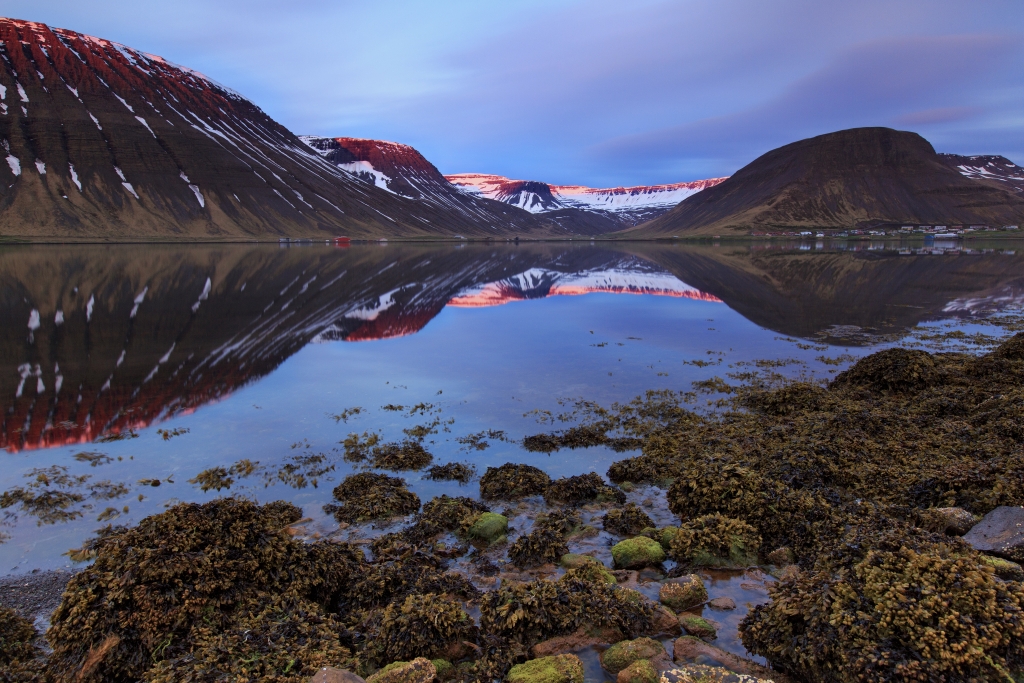 As one of the more isolated of Iceland's regions, there can be no better place in the country to immerse yourself in untouched natural landscapes. The Westfjords are wild, vast and boasts some of the most beautiful scenery Iceland has to offer.

One choice for accommodation in the Westfjords is Bær 3 Cottage, providing stunning views over Steingrímsfjörður fjord and the island of Grímsey. With a total size of 60 square metres, this small property manages to squeeze in two bedrooms, a kitchen and bathroom.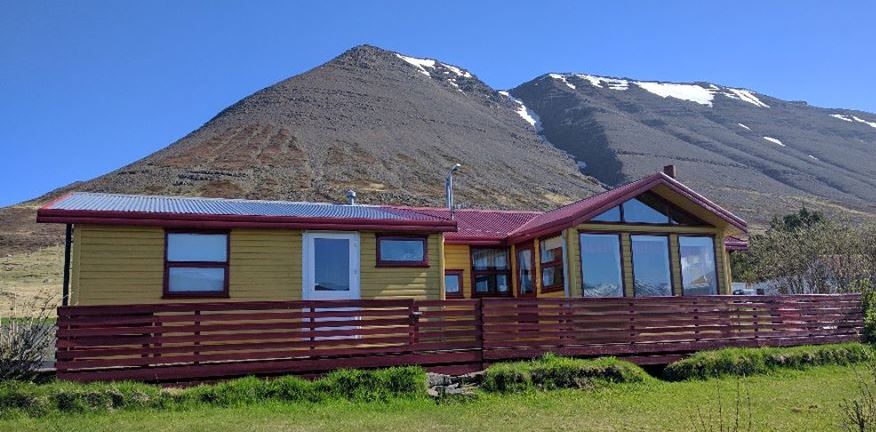 With Ísafjörður (population: approx 3000) serving as the region's capital, the Westfjords claims such attractions as Hornstrandir nature reserve, the thunderous Dynjandi waterfall and Látrabjarg bird cliffs, towering high over the North Atlantic's frosty seas.

Only a short distance away, visitors will be able to make use of nearby restaurants and facilities. Those looking for a quiet cabin stay could do no better!
Another option is timber-built country home, Gemlufall Cottage. Close to Þingeyri, Flateyri and Ísafiörður towns, this is a fantastic property choice for those looking to revel in both the region's mountainscapes, coastlines and town life. Aside from that, the property itself is aesthetically beautiful; solid, rustic and yours for the taking.
3. In a Renovated Farmhouse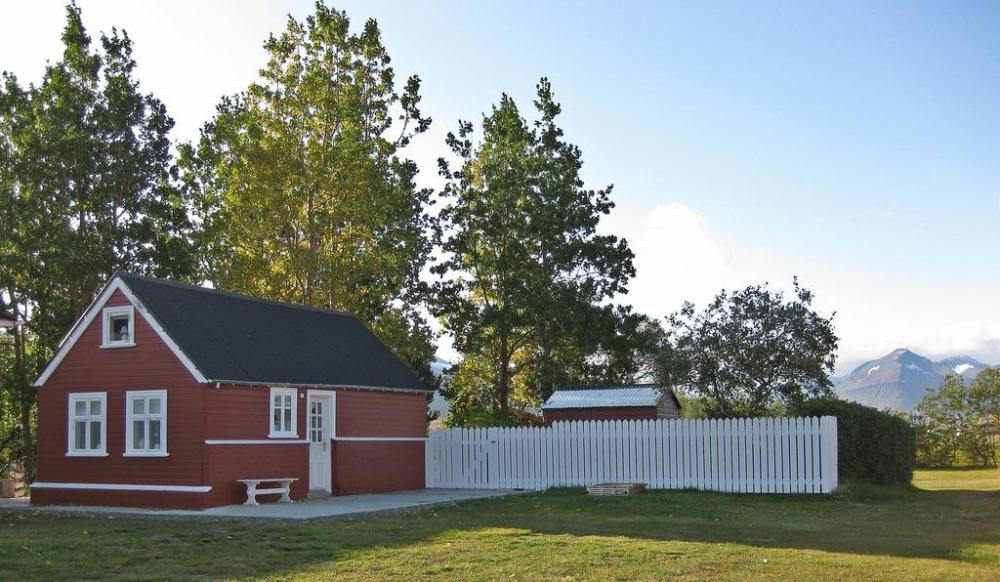 Alongside fishing, farming and agriculture was the primary way of life for Icelanders throughout history. The countryside was an unforgiving place, but these ancient people adapted, creating society from the edge of their sheep shears, their backs ever to the wind.

Or course, they couldn't have done so with shelter.

Today, many of these historic farmhouses have been renovated as visitor's accommodation, providing not just authenticity, but a real insight into the Icelandic culture of old.

One prime example of true agricultural real estate is Dalvik Old Farmhouse. 104 years old and romantic to a tee, this property is great for four people (5 if they are willing to share a bed) and boasts a hot tub and adjacent children's playground. Dalvik Old Farmhouse is as perfect for families as it is young couples!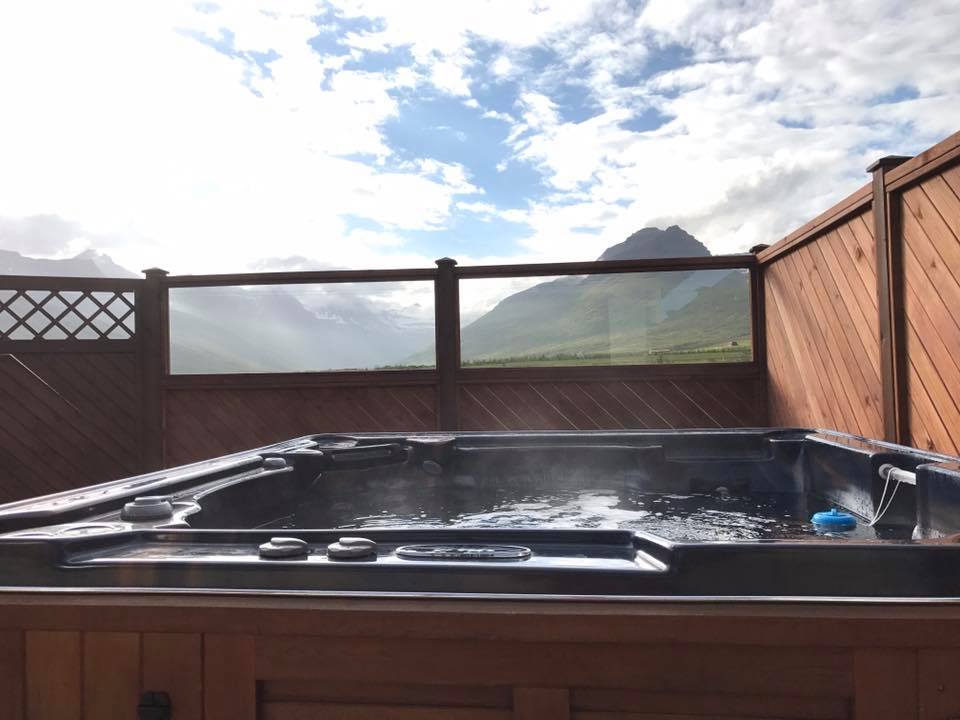 With four bedrooms, laundry, an equipped kitchen and impeccable views over the nearby mountain and fjord, Óseyri Farmhouse is another contender for a great farm stay. A number of hiking trails exist around the property and it is a simple stroll to the nearby beach.

The property also comes with a terrace, complete with outdoor furniture and an electric jacuzzi.

4. The Eastfjords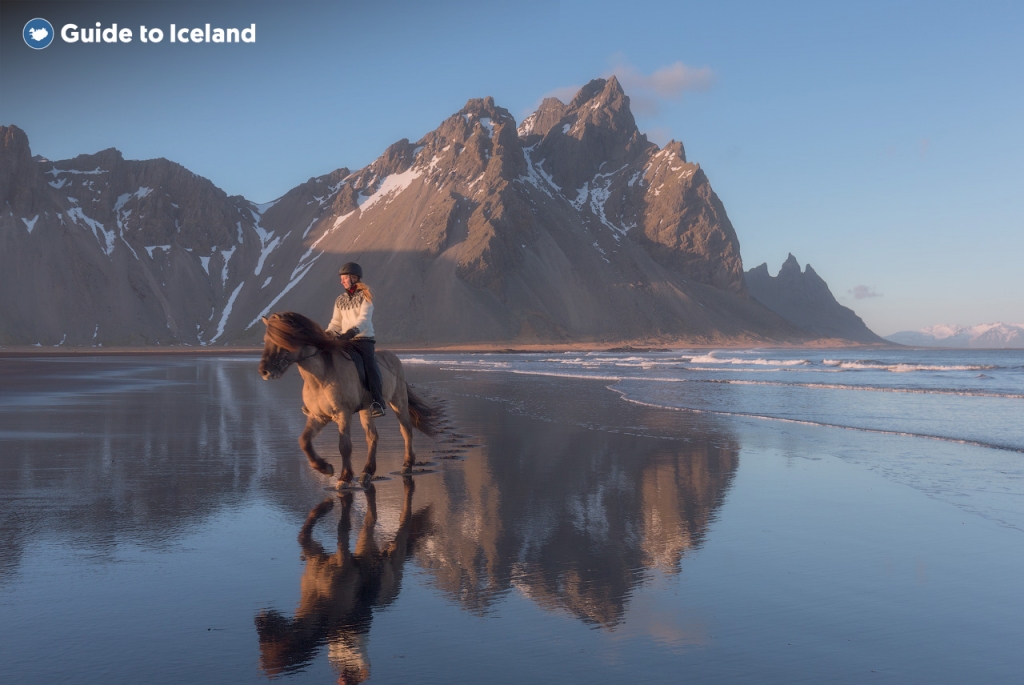 Due only to its far away distance to Iceland's one international airport, the Eastfjords is one of Iceland's lesser-visited regions. This is a shame given its untouchable natural attractions—Vestrahorn mountain, anyone?—but a rewarding surprise for those who make the journey.

The entire area can be characterised by its sharp, dramatically peaked mountains and gnarled shorelines. Attractions include Iceland's largest national forest Hallormsstaðaskógur, which sits on the banks of Lake Lagarfljót, said to be home to an enormous, worm-like monster.

It is also the only region in the country where it possible to discovers herds of wild roaming reindeer. In short, the Eastfjords are a Nordic paradise, with landscapes to rival the rest of the country.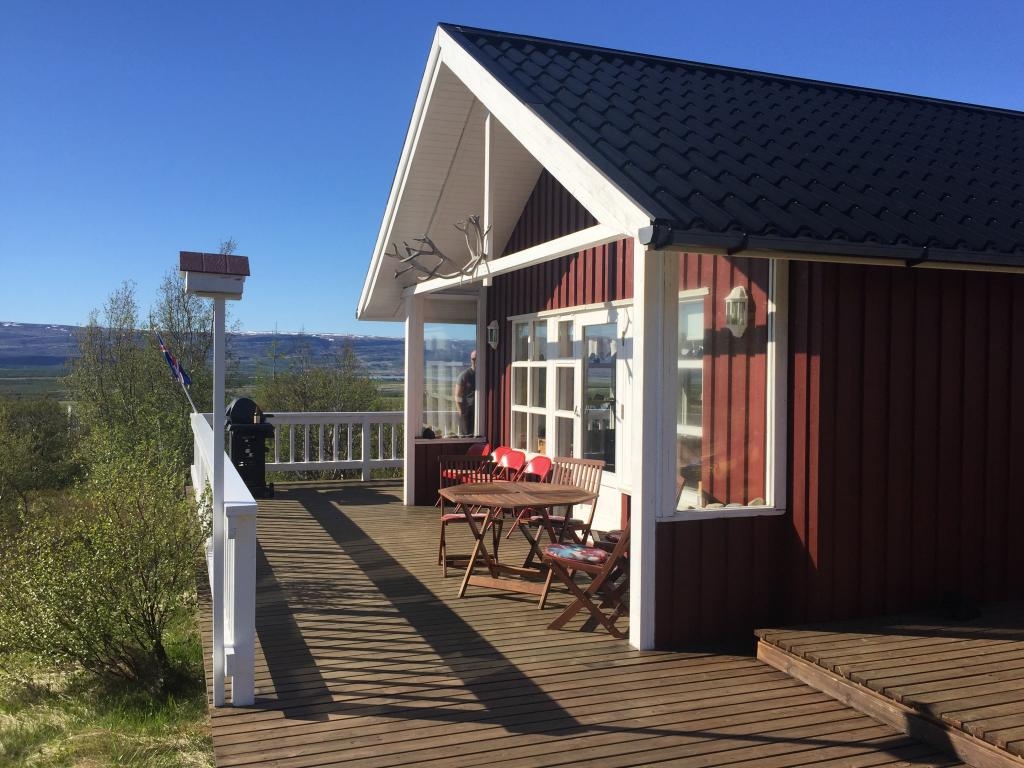 One will be happy to discover then that the Eastfjords are brimming with accommodation options. Take the 2-bedroom East Iceland Apartment, for example.

With a private entrance and spacious garden, the property comes with all kitchen and bathroom amenities, as well as a large living room complete with dining table. The apartment sleeps up to six people, making it an awesome choice for a family band of travellers.
Staying in the East of Iceland, Rauðhetta makes another brilliant choice, located only 14km from the town Egilstaðir. The outside terrace comes with a hot tub and BBQ, while the home itself consists of two bedrooms and a large, open-plan living room with a fully equipped kitchen.

5. Beside A Volcano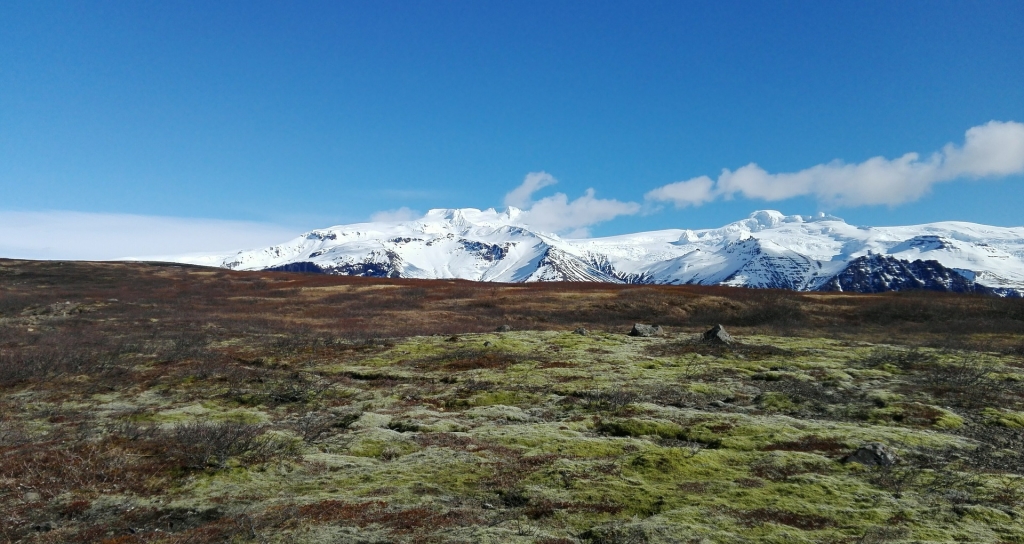 Obviously, being accommodated beneath a spewing volcano is no one's idea of comfortable living. Staying in the vicinity of a sleeping volcano, however, is sure to provide you with one of the most unique accommodation spots in the country. Are you brave enough?

Hekla stratovolcano is found on the South Coast of Iceland and has a reputation for its relatively high activity level—the feature has erupted, in some form or another, over twenty times since since 874 AD.

Fear not, however, for scientists will be prepared to warn you of an upcoming eruption long in advance of the eruption itself. Besides, who's going to let such a thing as a volcanic eruption ruin their holiday in the land of ice and… fire.

With all sincerity, the volcano is unlikely to blow its beans soon. Even so, superstitious Europeans throughout the Middle Ages knew Hekla as "The Gateway to Hell", a surefire implication of its violent past.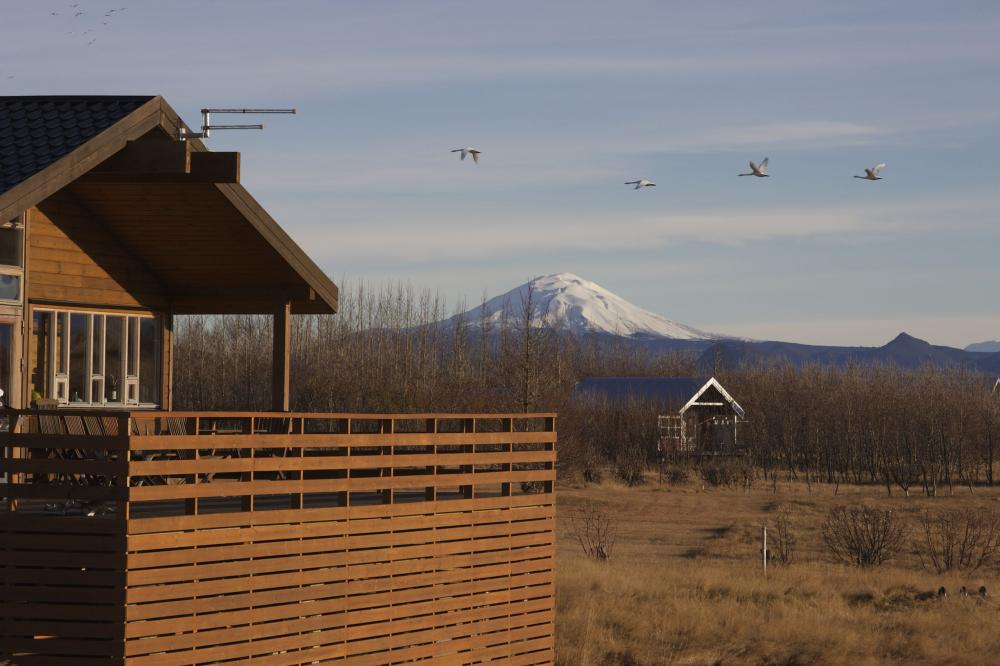 If this adrenaline-pumping choice of locale gets your heart racing, why not check out Hekla Summerhouse? Three bedrooms, but with the ability to sleep eight, this prize cabin is one of the most spectacular locations in the area to stay, if only through its scenery alone.
Able to sleep up to seven people with a fully equipped kitchen and three separate bedrooms, this choice is perfect for larger travelling groups. This Beautiful Cottage in South Iceland is another option which comes with a hot tub, six bedrooms and BBQ facilities.
6. Near A Black Sand Beach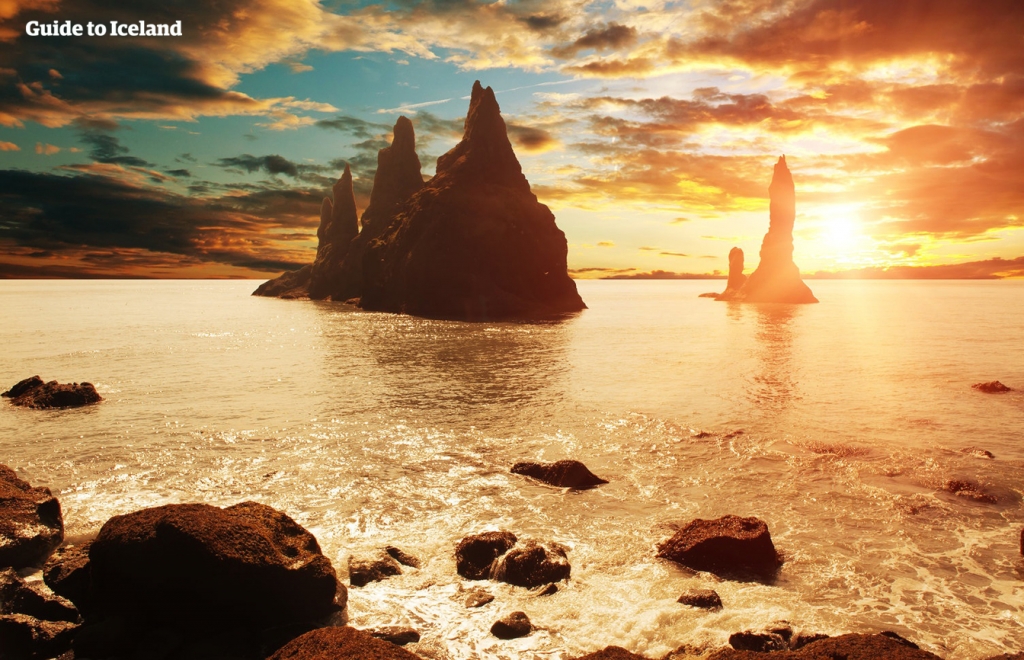 When it comes to seaside travel destinations, most imagine golden tropical sands, palm trees and a mimosa in hand!

Iceland does its beaches somewhat differently. Instead of being Caribbean-esque, they are characterised by tumultuous waves, dramatic offshore columns and, most famously, jet-black sand.

This doesn't mean you should skip them, however; on the contrary, Iceland's beaches are some of the most unique and beautiful in the world.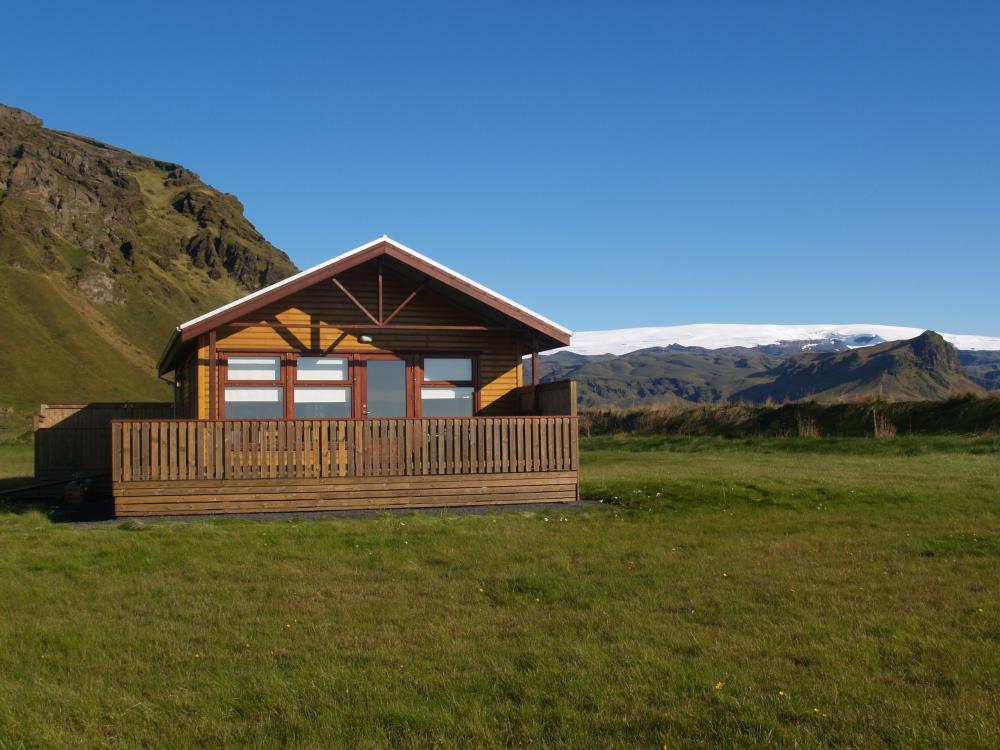 Arguably, the most famous black sand beach in Iceland is Reynisfjara, found on the South Coast beside the fishing village of Vík í Mýrdal. The beach not only showcases the volcanism of Iceland's shorelines, but also basalt cliffside columns and the off-shore rock formations, Reynisdrangar.
Those hoping to keep close to the natural wonder that is Reynisfjara should seriously consider staying in one of the cosy cabins Vestri Pétursey 1 or Vestri Pétursey 3. Situated under Pétursey mountain, Vestri cabins come with two bedrooms and are easily accessible from the main points of interest on the South Coast.
7. The Snæfellsnes Peninsula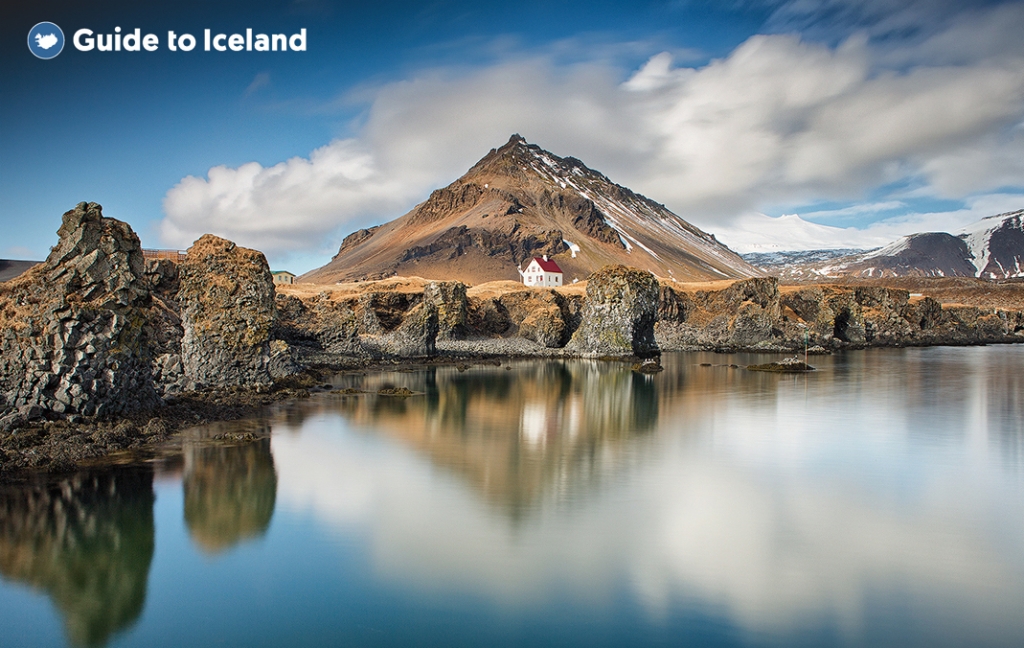 Commonly referred to as "Iceland in Miniature" due to its wealth and diversity of natural attractions, the 90-kilometre long Snæfellsnes Peninsula makes for an unforgettable stay during any trip to Iceland.

Attractions on the peninsula are endless. For one, visitors have the chance to discover the national park, named after the mighty, glacier-topped stratovolcano, Snæfellsjökull.

Other points of interest include the mountain side ravine, Rauðfeldsgjá, the black sand beach Djúpalónssandur and Lóndrangar basalt cliffs.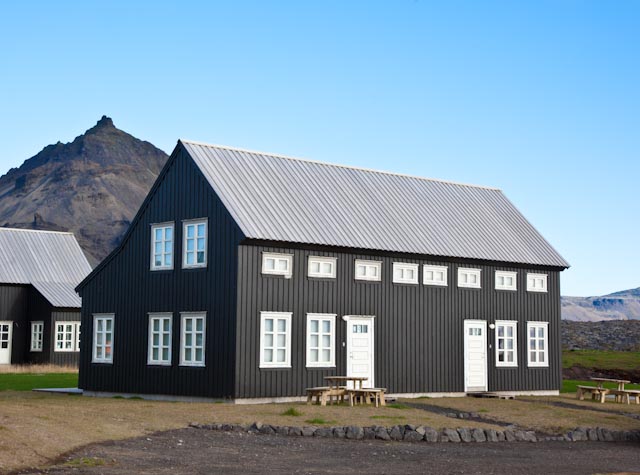 Guests here will also have the chance to see Iceland's most photographed mountain, famous as the 'mountain like an arrowhead' in HBO's popular fantasy series, Game of Thrones.

One of the most iconic properties available in the area is Hellnar Cottage, found nearby Hellnar town. This cottage sit at the base of the mighty Snæfellsjökull glacier and thus provides incredible views of Iceland's nature. The cottage is capable of sleeping six people in its three bedrooms.
A second option could be this large home in Ólafsvík town. Originally built in 1944, this historic property has been renovated to welcome visitors. Two bedrooms are able to sleep up to four people.
8. With the Whales (Húsavík)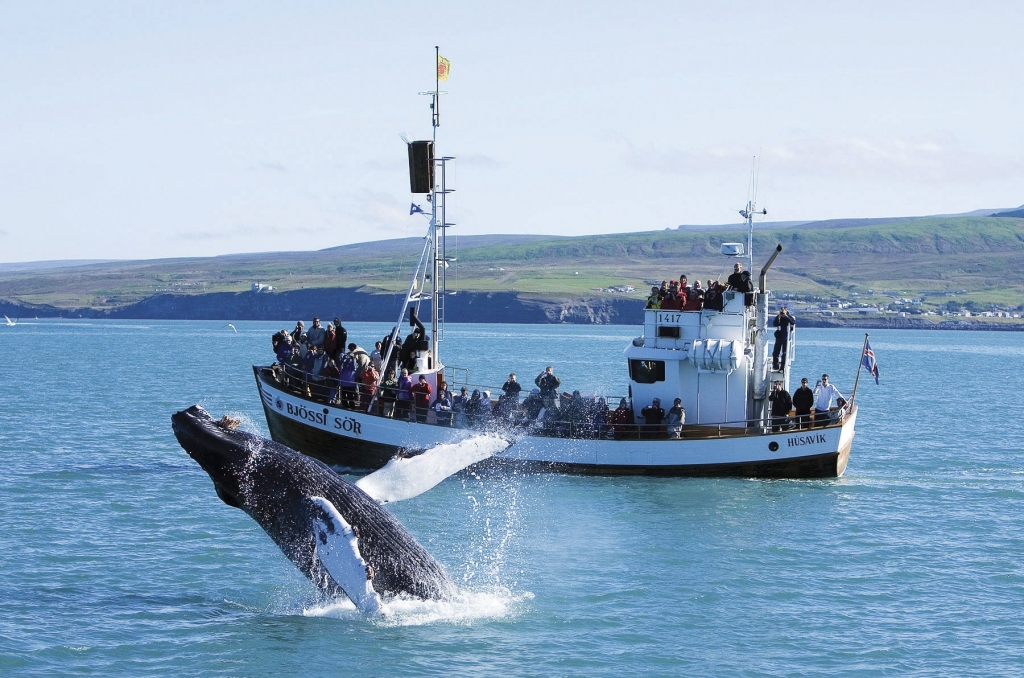 One of the most popular visitor activities in Iceland is whale watching, its most popular departure points being the capital, Reykjavík, or the unofficial "Northern Capital", Akureyri.

However, not many people know that Iceland boasts a town that has come to be known by visitors as "The Whale Watching Capital of Europe". We talk, of course, of the small and picturesque northern town of Húsavík.

Icelandic coastal waters are home to twenty different species of cetacean including the likes of Harbour Porpoise, Blue Whales, Orcas and Sperm Whales. The most common sighting on whale watching tours are Minke Whales and Humpbacks, though it also the perfect time for spotting the country's wild birdlife.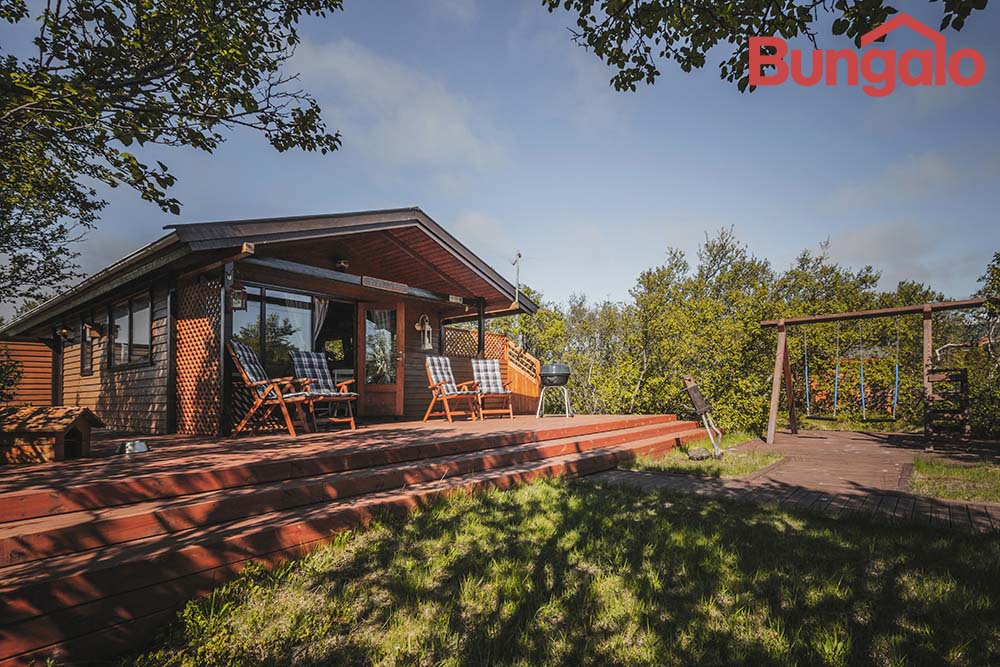 Naturally, it makes sense to be close to these gentle giants, especially for animal lovers. However, the scenery that surrounds Húsavík is equally worthy of your time. Fortuitously, VeturSetur makes for an excellent choice. Only 15 km south of Húsavík, the cabin has an ideal location.
A little further away is Laufskálar – Sæbakki, a gorgeous cabin surrounded by trees and found besides a gently trickling river. Though only one bedroom, this property is perfect for those looking for a rustic, off-the-beaten path experience in Iceland.
9. Beside Iceland's Biggest Natural Lake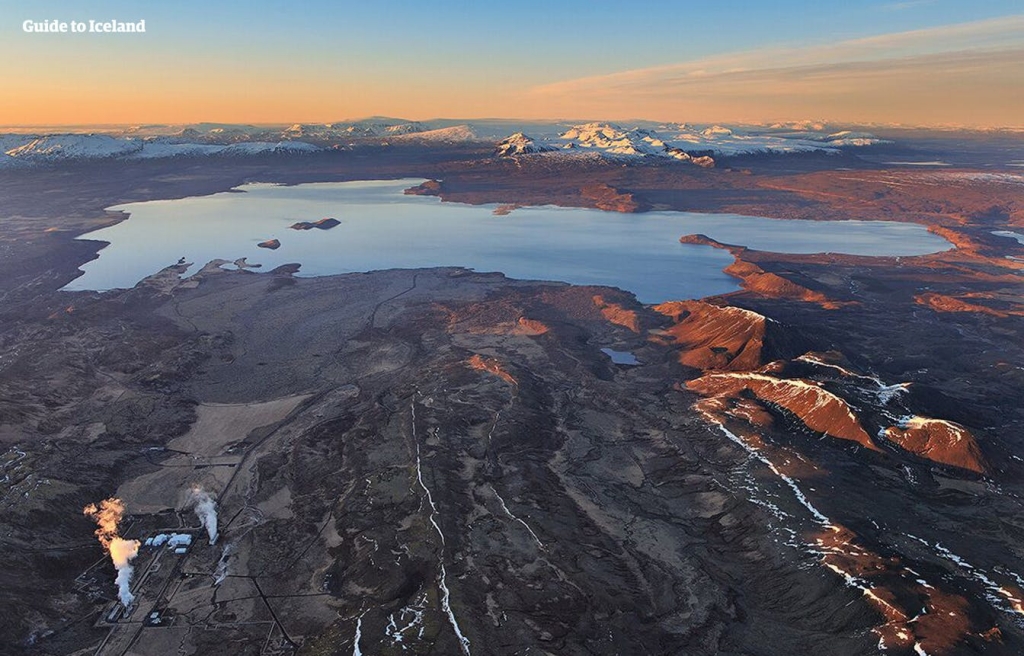 Iceland's largest natural lake, Þingvallavatn, can be found directly beside the UNESCO site, Þingvellir National Park.

The park makes up just one third of the wildly popular Golden Circle sightseeing route alongside Haukadalur geothermal valley and Gullfoss waterfall. Visitors will be privy to pristine views while they pass the lake sightseeing in the area.

Þingvallavatn covers a total area of 84 square kilometres and boasts a max depth of 114 metres. Interestingly enough, the lake is located atop the Mid-Atlantic Rift, creating enormous tectonic ravines beneath the water best showcased by the dive and snorkelling site, Silfra Fissure.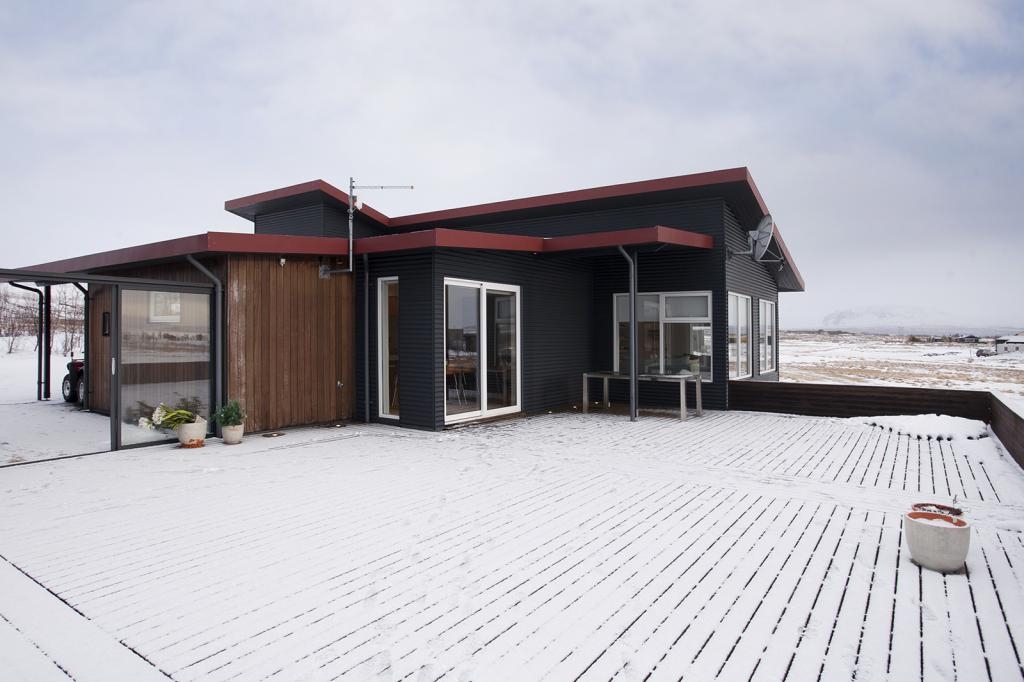 Thankfully, there are a couple of accommodation options in the area. The first, The Reindeer Lodge promise solitude and comfort with four bedrooms, two bathrooms, a private sauna, jacuzzi and scenic terrace. The Reindeer Lodge can sleep up to nine people.
A second choice could be the sleek and modern Lundur Cottage. This property has four bedrooms, including one specifically for children, and can be found approximately 9 km from Þingvellir National Park.
10. Close to a Glacier Lagoon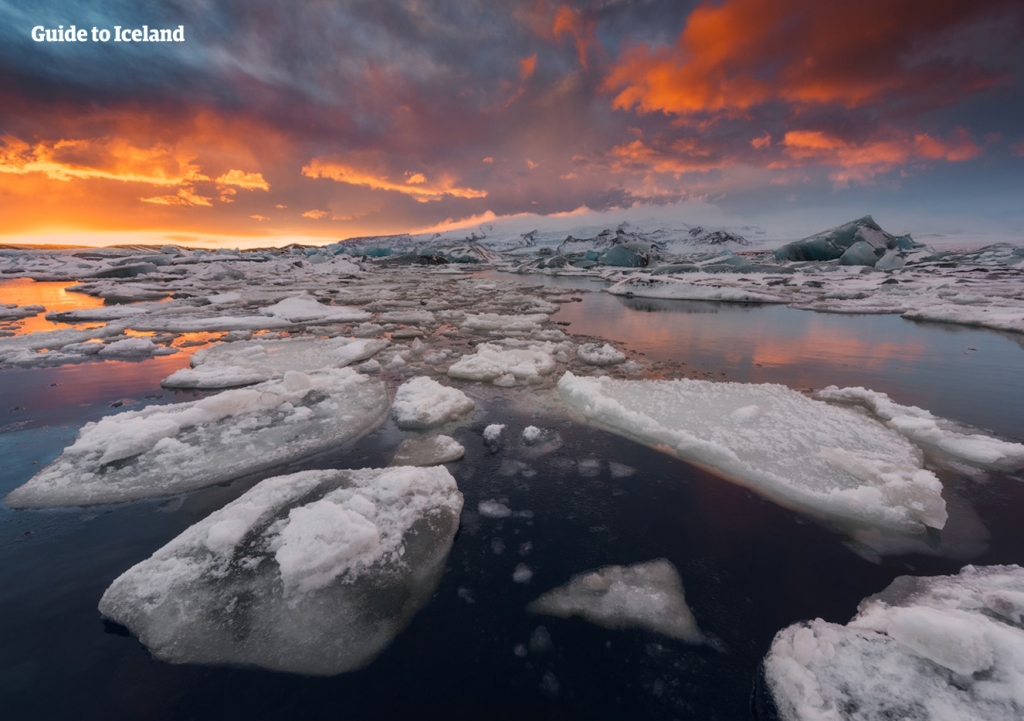 Jökulsárlón Glacier Lagoon often serves as the final attraction for sightseeing trips down Iceland's South Coast, not just because of its location, but due to the sheer magnificence of its aesthetic.

Found in Vatnajökull National Park, visitors here will witness enormous icebergs breakaway from Breiðamerkurjökull outlet glacier, landing and floating peacefully on a water surface often broken with the nose of a curious resident seal.

No wonder the lagoon is nicknamed the "Crown Jewel of Iceland"!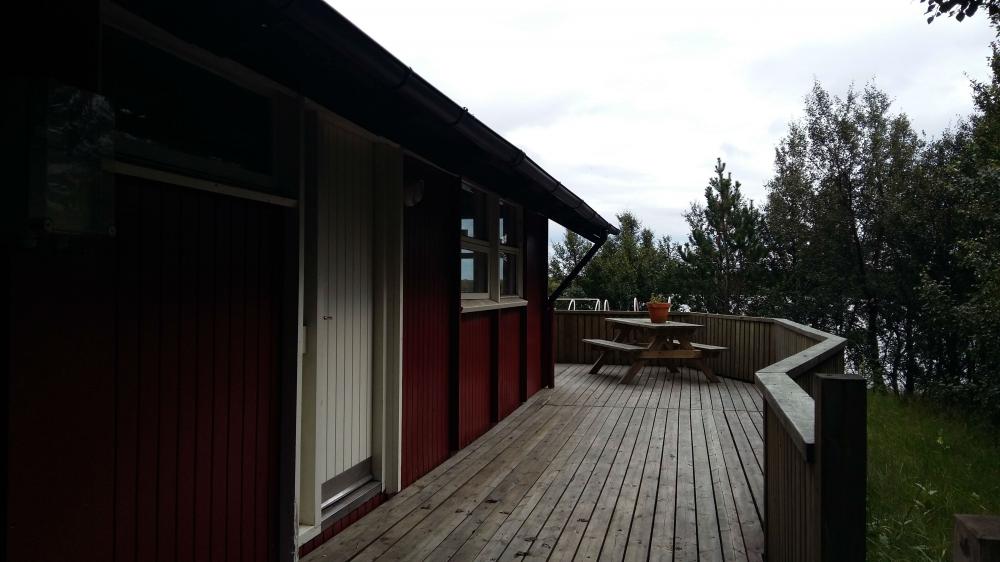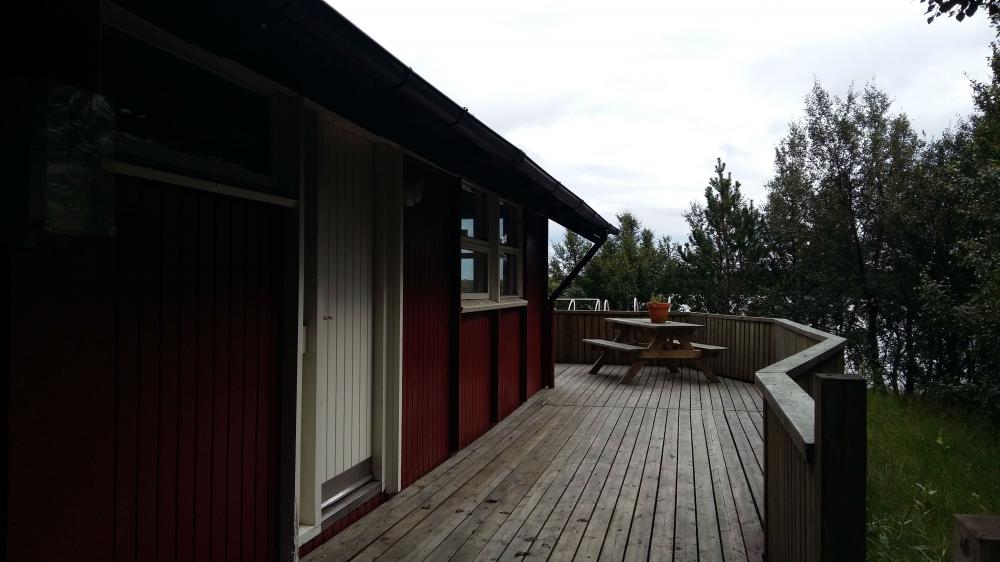 The spacious Garðshorn Cottage is located at Kirkjubæjarklaustur, half way between Vík and Jökulsárlón, and therefore ideal for those who travel the South Coast towards the Glacier Lagoon.
There are three different accommodation options available nearby to the lagoon; Gerði 1, Gerði 2 and Gerði 3. While these cosy huts do not provide views over the lagoon itself, there can be no beating their easy accessibility to the site.

Regardless, these huts are located at the base of a mountain, meaning that there is no end of dramatic scenery the moment you open the door.