When one thinks of taking a nice, relaxing soak in Iceland you're forgiven if natural hot springs are the only thing that pops into your mind. After all, they're absolutely magnificent and abundant on this geothermal island and Iceland is pretty much known for them. But what about swimming pools in Iceland?
But when locals think of taking a dip they're most likely thinking about heading over to their local public swimming pool, where many pools are heated with geothermal water, many views are just as magnificent as you'd get in a natural hot spring, and the hot tubs are hot beds for local gossip and shooting the breeze.
Here are a few public swimming pools you should pay a visit while in Iceland.
Vesturbæjarlaug
If you're really looking for the local experience then Vesturbæjarlaug is your place. Located in Reykjavík's west end, this charming little pool is equipped with hot tubs, Jacuzzi´s, a steam room and saunas in addition to an outdoor swimming pool. The hot tubs at Vesturbæjarlaug are known as center of local celebrity sightings and the place to unwind after a weekend romp.
Hofsós
While the pool at Hofsós isn't technically an infinity pool, the location of the swimming spot above picturesque Skagafjörður sure makes it feel like you could float off into the horizon. This is considered by many to be the most beautiful pool in the country, and it's not hard to see why — there are far worse things to look at between laps than a mountainous fjord and a couple islands.
Laugarskarð Pool
Located in Hveragerði, just a 45 minute drive south-east of Reykjavík, Laugarskarði is 50 meters long and was, for a long while, the largest pool in the country until Laugardalslaug in Reykjavík came along. It was the training pool for Iceland's national swim team for a long while, too. Since Hveragerði is one of the most geothermal active areas in Iceland, Laugarskarði pool is heated through a constant flow of hot water, keeping the water clean and pure in the process.
Neskaupstaður Pool
Way out East, the tiny town of Neskaupstaður boast a swimming facility equipped with a 25 meter lap pool, hotpots, a salt water hotpot, steam room, and, for the more adventurous, a cold bath – yikes! There's also a shallow lounging pool and a big'ole twisting slide for the young and young at heart.
---
Akureyri Pool
In the capital of north Iceland, Akureyri´s swimming pool is one of the towns favorite destinations. It is looks like a small aqua park with slides in all sizes and different pools for each interest. Then the hot tubs are packed as they usually tend to be people´s favorite.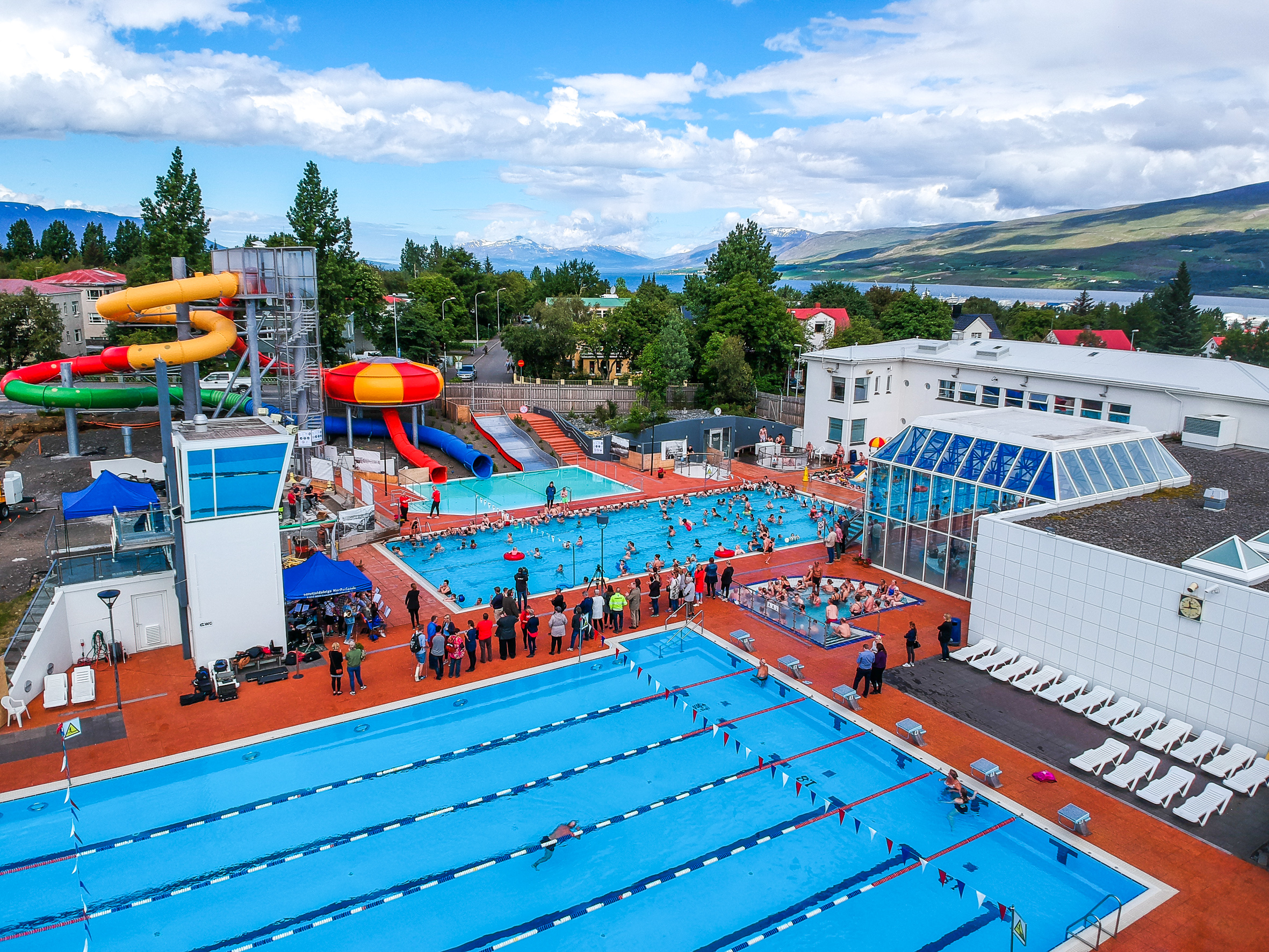 Westman Islands Pool

This beautiful Islands are an attraction that bring many tourists over to see the volcanic landscape and how the recent eruptions have affected the Island. Now after a cold day walking around the islands then you deserve the soak up in hot geothermal water and relax. Do just that in the towns wonderful swimming pool. If you dare, then we recommend the trampoline slide. You will notice some kids in the slide when you get there. Don´t mind them just go ahead 😉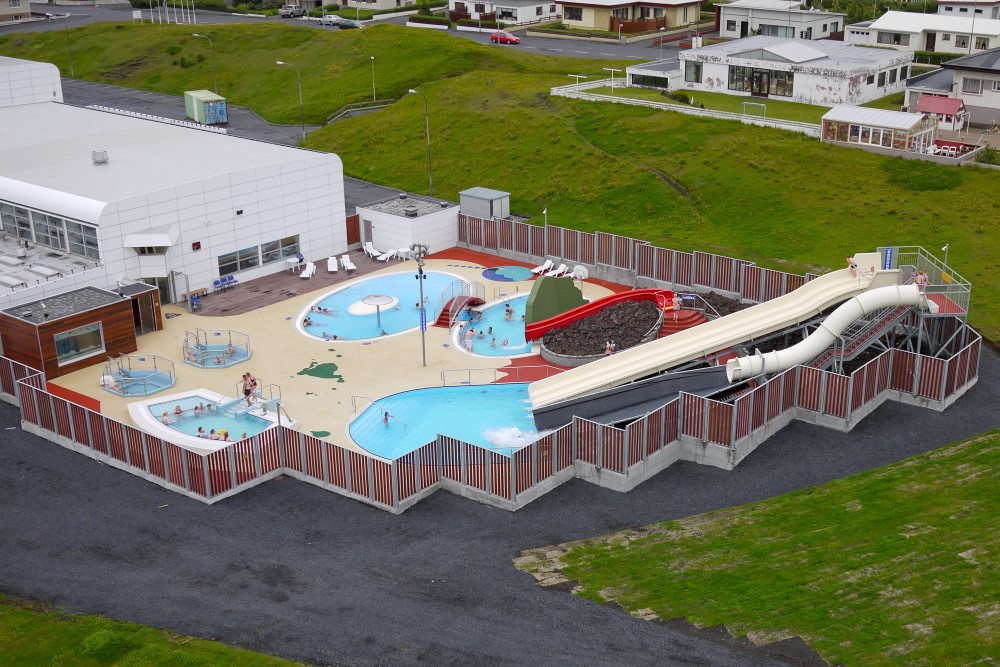 If you are interested in finding a swimming pool near you and the opening hours then you can find that information here.
What's your favorite public swimming pool in Iceland? Let us know in the comments, or why not share your pics with us on Facebook?