Tips for traveling through Iceland on a budget:
For the past few years Iceland has become a hot spot for travelers that are looking for something unique, weather it is the northern lights, glaciers, geysers, volcanoes or unparalleled landscape. This growth in the tourism sector in Iceland has helped the economy to stabilize since the big economic crash in late 2008. But for a nation of 340.000 habitats to receive 2 million tourist a year has made Iceland into a quite expensive destination.
The aim of this blog post is to provide you with information on how to travel through Iceland on a budget and still manage to have an awesome trip. Here below you can read through our tips about how to get affordable food, accommodation, transportation, activities and much more.
Food:
Iceland is no exception when it comes to fast food being the cheapest option. However, it could be difficult to find something under $12.00 USD. Although you can get the famous Icelandic hot dog (MUST TRY!) for much less. The best option to save money is by cooking your own food and stock up for the drive around. The cheapest supermarkets in Iceland are Bónus and Krónan. Although restaurants in Iceland are expensive, we highly recommend that you try some of them as most of them really are worth the money, but doing it for every lunch and dinner will set you back a small fortune.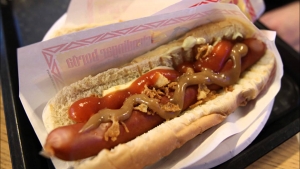 You will soon realize that to be able to buy alcohol in Iceland you need to go the special liqueur stores as supermarkets can´t sell alcohol or even beer. There is no way getting around it, alcohol and tobacco in Iceland is expensive. The best move you can do is buying as much as you can/need in the duty free at the airport as the prices there can be up 50% cheaper.
TRANSPORTATION:
Flying to Iceland can be quite cheap as there are many airline companies flying to this destination now. However, renting a car in Iceland can take a big chunk out of your budget as you will realize if you look into the prices. There is now a peer to peer car rental named Cario that offers you the option to rent cars directly from an Icelanders. This can be a cheap and a safe option. If you don´t want to rent a car then you can use buses to go around, we recommend Iceland on your own. Which is a bus service from Reykjavik Excursions that offers you to buy one route or a package that can take you around Iceland. Finally renting camper/vans is a good way to save money for the accommodation but it might not be the most comfortable way to travel and the cars cost a bit to rent.
Accommodation:
The thing that is going to bite the biggest chunks from your budget is accommodation. It is therefore wise to look well into  where you are going to book your place of sleep. Now the cheapest option is by doing Couchsurfing, but that could be hard to do outside of Reykjavik. Then the hostels can are also a good and cheap option and they are all around Iceland, but for families or older people it might not be the way to go. Camping is another option that is very good for the summer months. There are many very good campsites all around Iceland but be aware it could get wet and cold if you don´t have good enough equipment to go along with it. Also like I mentioned before you could rent a camper/van that will save you money as being the transportation for your trip as well.
If you are traveling all around Iceland and would like to be in a more secluded and relaxed location then Bungalo might have a good option for you. Renting a cottage for a family/ friends or any group of travelers can be a cheap choice as prices are for renting the whole property. Bungalo offers cottages all around Iceland where you can find many different properties, some with hot tubs, BBQ and much more to make your stay memorable. These are privately owned properties so each house has different style.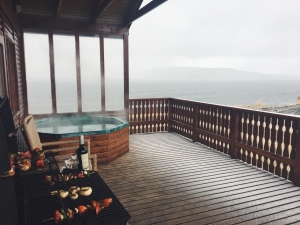 Activities:
Doing activities in Iceland can cost a bit and of course it is hard to find a substitute to the experience that is being offered by   many of the operators here in Iceland. However, some of the tours you can do by yourself if you have a car. For example, the most popular tours in Iceland are the golden circle tour. That is something that can easily be done on your own if you have a car and that way you can decide how long time you spend in each place. Also, a tour around the Snæfellsnes peninsula in a rental car we can without a doubt recommend to do. The same counts for when looking for the northern lights. If you are in Reykjavik and you have a rental car then the move is to drive out of the city, does not matter south or west, just away from the light pollution and park in good location and see if they will put on a show.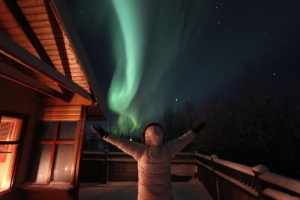 Few small tips that will help:
There is not a tipping tradition in Iceland so don´t waste money on that unless you are really happy with the service and you want to tip.
All places accept credit cards so don´t waste money and time on ATM´s and unwanted currency in your wallet at the end of the trip.
Alcohol is very expensive in Iceland, so have that in mind on your trip.
Make your own breakfast, it will save money.
Bring your own sleeping bag or sheets and linen. At some places there is an extra for linen and sheets.
Bring a water bottle and fill it up from any tap. The Icelandic tap water is great, if you don´t trust me than you are welcome to buy a bottled water for almost $3.00.
Time to visit:
Time of visit matters for the prices and the high season is from the 1st of June until 1st of September which usually means a bit higher prices and places tend to get more crowded. If you want to see the Northern Lights then you need to come between October and April as they need darkness and a colder weather to be seen. You can read more about the Northern Lights in our blog here.
We hope that some of these points can help you to travel through Iceland on budget. The aim of these tips is to save you some money during your visit but the key is of course to balance the sacrifices and spend your money on things that you will not regret.
Hope you will enjoy your visit to Iceland!