Greetings, cottage owners! This is the inaugural blog post written and tailored for our cottage owners to help increase demand and visibility of your listings for peak season. When guests use the website to 'look' at your cottage, the listing is what they will base their decision on – so we want your listing to be the best representation of your cottage that it can be! Summer is fast approaching, and with that in mind we would like to share the following tips!
1. Photos Say 1000 Words
The most important elements of any cottage listing are the photos! Clear, well-taken photos of your property can change someone from a potential client to being ready to book immediately! All of Bungalo's cottages are in beautiful locations and are well-kept, but sometimes pictures that are taken from too far a distance, on a cloudy day, or with a shaky hand can detract from that. Here are some tips on how to enhance your listing's photos and some examples of good photos.
A) Outside photos: Choose a day that is sunny and will show off the best features of your cottage's exterior, as well as the surrounding property. Take a little bit of time to tidy up the grounds (mow the lawn, rake up loose leaves, comb the beach if you have a sandy beachfront)
B) Inside photos: Stand in the corner of the room where you can capture the most of the room in the photo. Adding homey touches to rooms (bedrooms, sitting areas) can make them look more inviting and personal.
C) Nearby attractions:People like to know what's in the area! If your cottage is neighboring or nearby a provincial park, shopping district, winery or other natural phenomenon, include some photos! They are easy to find on official provincial websites.
2. Keep your Calendar Updated!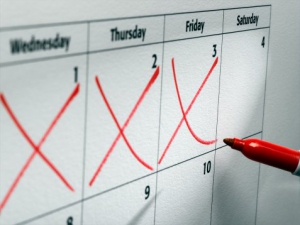 Our cottage listings on Bungalo feature calendars that will display what dates have already been booked off for your cottage. It is crucial to mark off your bookings as they come in, especially if they are bookings that haven't been made through Bungalo. We hate to disappoint guests by promising them the vacation they've set their hearts on, only to find out that someone has already taken that time slot, and we do not want our cottage owners to lose business because of a double booking. Remember, even if you can't get to your computer right away to block off dates, you're welcome to call the Bungalo team and we can do it for you! Maintaining calendars is of the utmost importance.
3. describe the details

The text description that comes with your listing is a great way to describe, in your own words, the features and amenities your cottage includes that perhaps cannot be conveyed by photos. Including the size of beds in each bedroom, and whether or not pullout couches or futons are also including in sleeping more guests, is very valuable information to your guests, especially if they are required to bring their own sheets. Having a description of the surrounding area of the property is always a good idea as well as it can include information about the nearby "things to do" as well as details about the property itself. Is the water deep or shallow off of the dock? Is the bottom of the lake weedy, or sandy? Does the cottage have a lawn or wooded area nearby it? Answering all of these questions upfront in your text description can help a guest make their decision quickly.
4. Linens: Extra Revenue and a Convenient Touch
Including linens is also a convenient amenity than many of our guests appreciate but only half of our property owners include in their fee! Sometimes cottage owners will include an extra fee for providing linens, which guests are often happy to pay as the added convenience of not having to transport their own sheets, towels, and covers is very appealing. Our international clients will definitely appreciate travelling lighter. Including linens as part of the fee is an easy way to create more revenue, and can be a flat fee included in the rental rate, or can be a fee charged per guest.
Bonus tip
Any time you update any of the above information your cottage moves to the top of the search results 😉